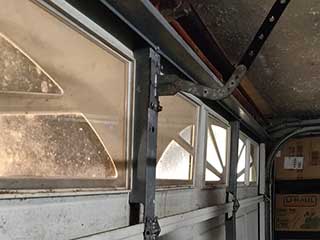 At some point in the service life of a garage door, you will experience some problem and one of the most common is the broken door springs. In fact, this is the most troublesome. Once this occurs, the spring can already be very dangerous for everyone near the garage. This is why, repairs or replacement of the broken spring on the garage door is recommended and should be done by professionals like us.
We Will Repair or Replace Those Broken Springs for You
If you have ever experienced a broken spring on your door, just relax and call us at Garage Door Repair Little Falls. We are here to provide solutions to your problems. We will ensure that we solve your problem efficiently and effectively. Our professional team of technicians is equipped with years of experience and training in order to cope up with the latest advancement in the designs and industry of garage doors.
We will also provide the best possible customer service to make sure that they will perform their duties and responsibilities professionally. Our staff is always on time and pleasant in the way they handle and conduct their jobs. Once you hire us, we will provide you the service you need in no time.
There are instances when repairing garage springs is not the sufficient; and sometimes, replacement is needed. All of our technicians can offer to help you get spare parts. This will assure you that they have the capacity to deal with your problem regardless how big or small it is.
Our quality of service is not only to do the work we do, but also reflects in the quality of the replacements parts we carry. We only carry and use high quality brands. We want our clients to only get the best from us – replacement parts that will last for considerable length of time.
A damaged garage spring can cause injuries and accidents; avoid trying to make repair or replacement of it on your own. Give us a call now and let us handle the problem professionally as we value your convenience and safety.
We also offer the following:

Garage Door Safety Inspections

Belt Drive Garage Door Openers

Emergency Garage Door Repairs

Garage Door Cable Replacement